28 Oct

Hosting a Virtual After-Hours Social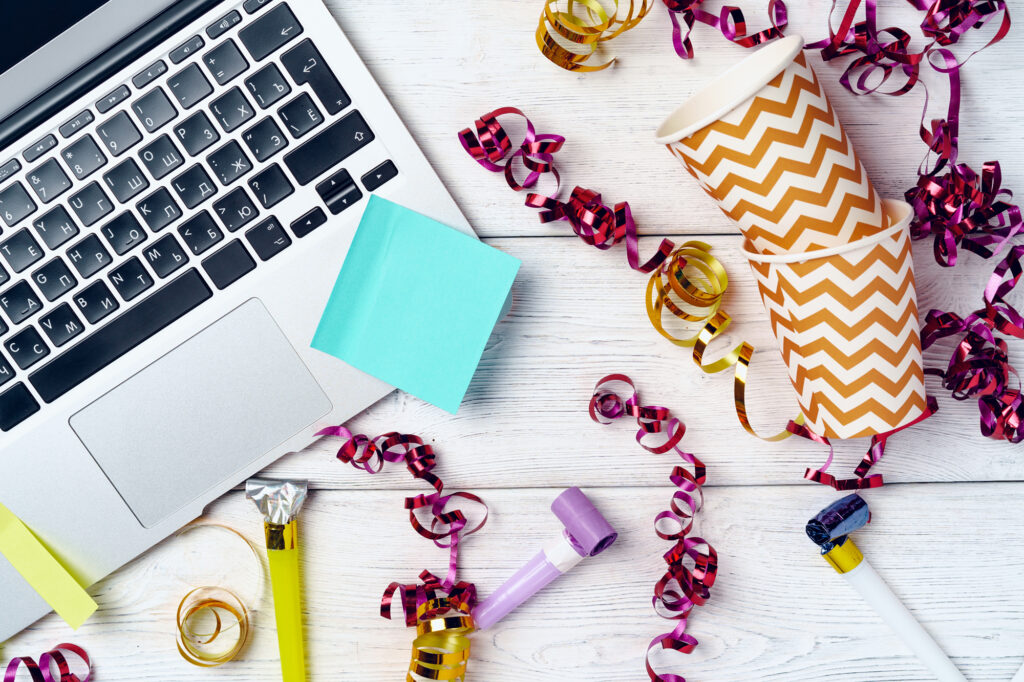 Virtual events aren't all about business; sometimes, people just want to have a party. Hosting a social event during a time of physical isolation requires some creative thinking and plenty of planning, but it is possible. Especially now, people crave connections and lighthearted fun. With a virtual after-hours social, you can deliver just that.
Consider your virtual guest list
Determining who will show up at your virtual social event can help shape its content and features. Is this activity intended to promote networking during a conference? Will it be an end-of-day session for coworkers after a day of training? Are you bringing together leaders in a less-formal setting for some casual conversation? Determining your guest list can help you decide whether to plan an event composed of coffee and desserts, craft beers and games, wine and cheese, or a three-course meal.
Send an invite
If your after-hours social is part of a conference or an optional wrap-up to a day of meetings, include an invitation to the event as part of registration for the day's activities. Having participants sign up (rather than just show up) may determine the platform used, and it is essential when an after-hours event includes items shipped in advance, such as swag or gift baskets. (With the latter, remember to ask about food sensitivities and whether mocktails are preferred over spirits.)
Be sure everyone receives the appropriate information for participation in advance, provide detailed instructions for using the platform and, resources permitting, offer to test-run the technology with participants who are truly uncomfortable but still want to attend. Share tips for appearing on-screen; participants may be concerned not only with looking their best, but also looking their best while eating and drinking on-camera.
Also, provide tips for reducing background distractions. With the number of people, you will likely have online during an after-hours function, you'll want to reduce unwelcome disruptions, even in this more relaxed gathering.
Determine your social platform
Depending on the RSVPs, you may use the platform that was already part of the conference or meeting, or you may use an entirely different platform. There are a number of good video conferencing options available, but some operate differently on Macs versus PCs, or on iPhone versus Androids.
Whichever platform you choose, check that your attendance cap is higher than the number of participants you anticipate. You'll also want to make sure it works well with the hardware you're using and the bandwidth you have available.
Importantly, consider whether it offers all the features that you need for your event:
Do you need to broadcast pre-recorded videos?
Screen share with various participants?
Allow chat?
Have a whiteboard?
Offer separate breakouts?
Have "designated virtual drivers"
As with any virtual event, your after-hours event will need to have responsibilities designated to different members of the event planning team. The goal is to allow attendees to have a seamless good time, which will require team members to orchestrate activities just as they would a virtual meeting or conference. Team member responsibilities will include everything from operating the technology to coordinating discussion or presentations, leading games and keeping track of prizes, and even watching the clock to ensure the event winds down smoothly rather than ends abruptly. Coordinate backups in case a team member's internet connection drops out.
While team members will need to stay at the top of their game to ensure that everyone else has a great time, including the teammates who appear on-screen in the socialization can make the gathering appear more relaxed and less meeting-like. Provide team members with snacks to include them in the activities without hindering their ability to facilitate, but instead of cocktails, consider mocktails.
Have fun
When it comes to content, get creative. If you're hosting a cocktail party, send the drink contents in advance and have an experienced bartender demonstrate on-screen how to mix them. If it's a dinner party where the meal is delivered the day of the event, have a dynamic chef demonstrate how the ingredients were whipped into the tasty meal that everyone is now enjoying. If it's a simple wine and cheese event, include a few games with prizes. Whenever possible, get sponsors involved in enhancing the activities.
Consider having a theme for the event. Think martinis and James Bond attire, fruity rum drinks and Hawaiian shirts, whiskey tastings and unusual hats, hot cider, and wacky holiday sweaters. Share the theme in advance with registrants so they can show up prepared. Use a themed skin and potentially have a playlist of background music playing to keep the tempo of the event on keel. For an upscale event, perhaps even have live music, such as a pianist playing softly on one screen while everyone enjoys their meal.
Admittedly, conversation can be a challenge with business after-hours events. To reduce monopolizing participants and conversation conflicts, considering having a facilitator guide the discussion. Set topics for discussion and create a schedule that transitions from one to the next.
Follow up
Share a wrap-up with participants that potentially includes "business cards" (contacts), sponsor info, maybe a "group photo" (a screenshot or two of the event), or a fun to-do list based on interesting ideas shared. Make sure prizewinners receive their bounty, and supply relevant data to any sponsors as agreed upon.
Remember: Just because we're not together at the moment doesn't mean we can't still enjoy some of the things we all love to come together for. If you make a plan, prepare, and get creative, you can create a memorable virtual after-hours event.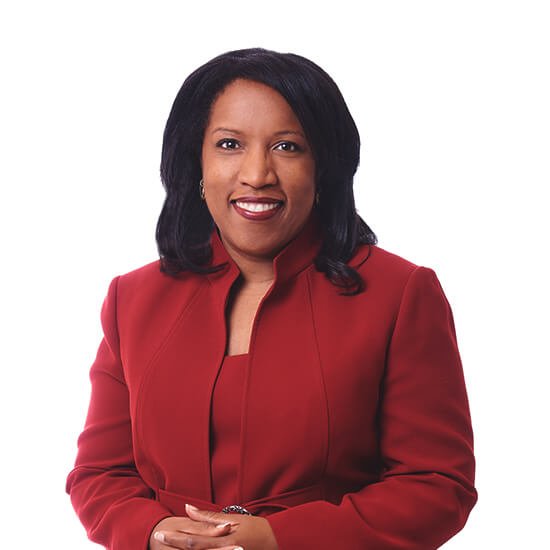 Jennifer D. Collins is the founder, President, and CEO of JDC Events. She is a Certified Meeting Professional (CMP), Digital Events Strategist (DES) and well known events industry thought leader. She is Vice Chair of the Board for WBEC Metro NY and WBEC Greater DMV, a member of the Women's Presidents Organization (WPO), and the Author of Events Spark Change: A Guide to Designing Powerful and Engaging Events.