01 Nov

Planning a Successful Fundraising Event: 7 Easy Steps

During the fall and winter holiday season, giving thanks becomes a seasonal practice. Fortunately, charitable giving rises alongside the holiday spirit. In fact, more charitable donations are made at the end of the year than any other time.

While most nonprofit organizations rely on donations year-round, this is the perfect time of year to benefit from the spirit of giving and find creative means to bring in extra money. There are plenty of ways to bring in those fundraising dollars and engage supporters, but one of the most popular is the dependable fundraising event.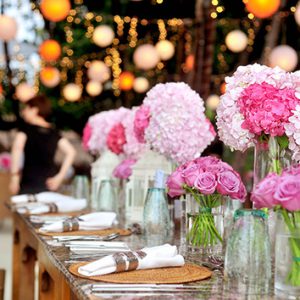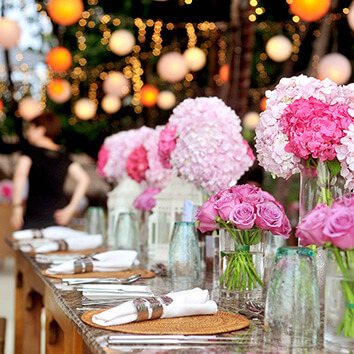 To help ensure that your event is a winner, here are seven easy steps for planning a successful fundraising event:
DETERMINE YOUR EVENT PURPOSE
In order to host a successful fundraising event, you'll first need to determine what success means to your organization or client. It's important to assess how much money you want to bring in from this event, as that will inform much of your planning strategy.
In addition to raising money, you might also use a fundraising event to facilitate other goals such as acquiring new donors, promoting your cause, or gaining publicity. But no matter what the goals are, make sure that you have a way to quantify them. If you don't have a metric for success going in, you won't be able to measure how well you did.
SELECT THE RIGHT TYPE OF EVENT
Once you know your fundraising goals, you will need to figure out what type of event will get the job done. To plan the right event, it's important that you understand both your donor demographics and objectives.
ESTABLISH YOUR BUDGET
While fundraising events can be major moneymakers, don't forget that you (or your client) will have to invest some of your own capital in order to make the event happen. To make sure you're on top of all costs, craft a detailed budget before you start to spend (and be sure to leave room for unexpected expenses).
Don't forget potential sponsors at this stage, too. If you can work with your supporters and local businesses that would love to help, you can lessen some of the expenses and also build lasting relationships.
SET A DATE AND TIME
Before you can start contacting potential venues and booking entertainment, you need to know when your event will take place. It's important to be thoughtful when planning a time that's convenient and engaging for donors. Keep in mind the following points as you consult the calendar:
Planning an event too soon will not only make it tough to secure a venue, but it will also give guests less time to RSVP. Plan far enough in advance.
If you're hosting an annual event, you should keep your timing consistent each year so that donors generally know when to expect it.
Keep holidays, or any national or local events in mind so that your event doesn't conflict with any other major dates.
If you're hosting a daytime event, consider Saturdays or Sundays when donors are more apt to be free. If your event will take place in the evening, you'll likely find a better deal for a venue on a weeknight, but most attendees will probably not be able to stay late.
Any decision on timing will be a compromise of sorts. Try to make it as convenient as possible for the largest number of potential donors.
MARKETING
To get the word out to your potential attendees and guarantee a packed house, you'll need some kind of marketing strategy. The most effective promotional plans involve multiple channels of communication, both online and off. A few of the ways you can spread the word about your event are: direct mail (invitations), flyers, print ads, an event website, and social media.
SELL TICKETS
You should start selling tickets to your fundraising event as soon as possible, but there are a few considerations to keep in mind as you do. These include:
Will you charge a flat price or offer different ticket packages?
Will the price at the door be the same as advance ticket sales?
Where will you sell tickets?
How will you manage attendee information?
Make sure to have all this buttoned up before your tickets go on sale.
FOLLOW UP WITH ATTENDEES
Don't leave your guests hanging after the event doors close; follow up and thank your attendees for their support.
You should promptly send thank you notes to everyone who was involved with event, which includes sponsors, guests, and volunteers. Your supporters will want to know how this fundraising event impacted the cause, so don't forget to update them on the progress, as well.
To get feedback on your event, be sure to send out a survey to all who attended. Not only will you be able to get a better picture of your event's success, but also be able to use their responses to help improve your future event strategies.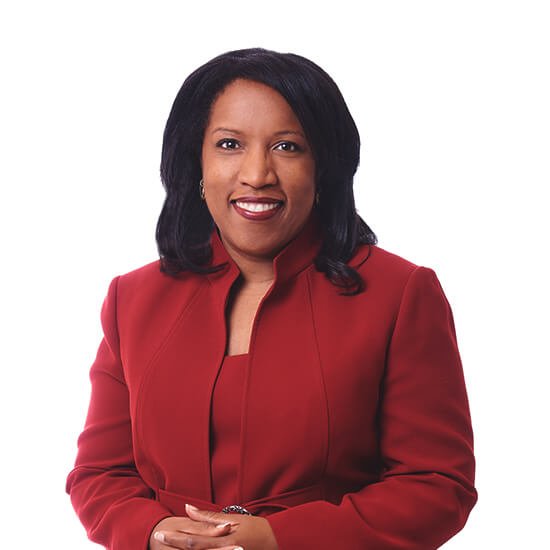 Jennifer D. Collins is the founder, President, and CEO of JDC Events. She is a Certified Meeting Professional (CMP), Digital Events Strategist (DES) and well known events industry thought leader. She is Vice Chair of the Board for WBEC Metro NY and WBEC Greater DMV, a member of the Women's Presidents Organization (WPO), and the Author of Events Spark Change: A Guide to Designing Powerful and Engaging Events.