15 Nov

The Tell-All Guide to Advocacy Days

When member-based organizations or corporations want to raise their visibility on Capitol Hill and build great champions for their cause, one of the best methods for doing so is to hold an advocacy day, or legislative fly-in. An advocacy day brings constituents from across the U.S. together at the capitol to advocate on behalf of common interests. From trade associations to nonprofits and civic groups to labor unions, organizations of all sizes and interests can benefit from having their message heard via a fly-in event.

While fly-ins allow the people to have a voice on Capitol Hill, (which congressional members say they actually do want to hear) for such an event to be most effective and meet its intended goal, it must be memorable and effective, leaving a positive impression on legislators and giving voice to the community.

Here are measures to ensure your fly-in is a success.
Pre-Event Activities
Activities in advance of a fly-in event include everything from travel arrangements to presentation training.
Travel arrangements. While some constituents may be members of the same area or community, and therefore traveling primarily from one airport, many fly-ins involve travelers coming from across the U.S. Knowing the locations of all participants can help determine the resources needed for this part of pre-planning.
Accommodations are also part of the pre-event travel arrangements. Depending on the number of attendees, the accommodations will ideally be in one hotel or adjacent properties, with one of the sites also serving as the "muster" site for organizational meetings. Those meeting sites must also be arranged in advance, whether the group is small enough to meet in the adjoining room of a member's suite or needs a larger, more formal meeting space.
Food and beverage considerations should also be pre-planned. Is the group going to meet for one or more organized sit-downs? Will those meals include a meeting or other agenda? Or are meals entirely "on your own"—if so, then a list of area eateries should be compiled and distributed.
Transportation may also be part of pre-planning. Can constituents—all constituents—walk to The Hill in fine weather? Will they need rental cars in order to also take in the sights? Or will you need to arrange for a charter bus to move the group throughout the city?
Congressional commitments and appointments. When and how will constituents meet with their members of Congress? Having a "plan of attack," so to speak, can help advocates be in the right place at the right time to meet with appropriate congressional members or staff. By creating, in advance, a list of a congressional member's votes, bill sponsorships, or other commitments, advocates can know who they're speaking to and their stance on talking points. Such a list can even help sway a position by providing points to remind a congressman of their prior promises.
Collateral materials. Creating collateral materials in advance, and then forwarding them to members of Congress and their staff before the fly-in takes place is a courtesy that can open doors. It can give legislators a chance to review the issues and prepare questions about the agenda. Remember: today's security measures have slowed the delivery of information on The Hill, so allow enough time for the materials to arrive at least a week ahead of the fly-in.
Ensure that advocates flying in also have their collateral materials in hand ahead of time to give them a chance to review the information, but also have materials on hand in D.C. for those who inevitably will leave them behind. Consider creating a very visible "brand" for the fly-in to make it more memorable and connect the message at the event to the pre- and post-activities.
Training. Prior to the event, enlist mentors or hold training sessions to help advocates better understand how to speak to elected leaders to get their point across. Use role-playing to help members of the organization practice their presentations. Remember: a convincing and compelling case will gain more traction than a shouting match any day.
The Event
Ideally, most of the arrangements for the event will have been completed in advance. However, there will likely need to be a point person at the event to ensure everything goes as planned. Having on-site management and staff to provide information, directions, and coordination is invaluable when it comes to fly-ins.
Use technology. Today, there are apps available to help make the logistics of fly-ins go smoother. On-site coordinators can also use texting, emails, and phone calls to help advocates be in the right place at the right time amid changing schedules.
Take advantage of networking opps. Fly-ins provide opportunities for organizations to update the membership and gain more visibility. Whether it's an organized convention, an annual meeting, or simply a new video or other materials distributed to members, fly-ins are an ideal means of strengthening an organization and its causes.
Post-Event Activities
When the event is over, the results of the fly-in should be communicated to the membership. By taking advantage of post-event excitement and results, organizations can raise awareness of the issues and even increase their membership.
Also remember to thank legislators for their time: A simple thank-you note can keep the conversation going and help strengthen relationships with members of Congress.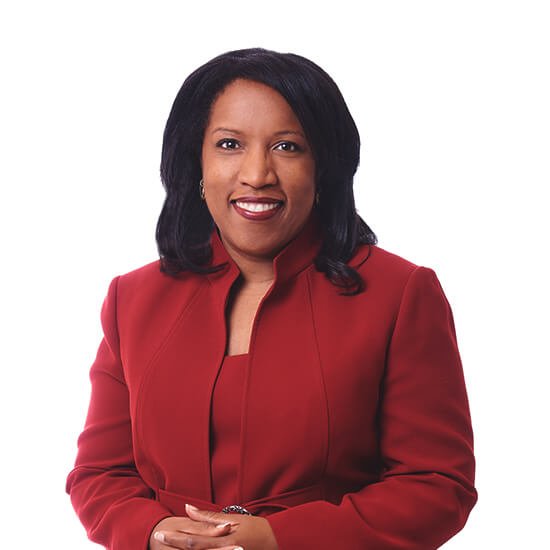 Jennifer D. Collins is the founder, President, and CEO of JDC Events. She is a Certified Meeting Professional (CMP), Digital Events Strategist (DES) and well known events industry thought leader. She is Vice Chair of the Board for WBEC Metro NY and WBEC Greater DMV, a member of the Women's Presidents Organization (WPO), and the Author of Events Spark Change: A Guide to Designing Powerful and Engaging Events.