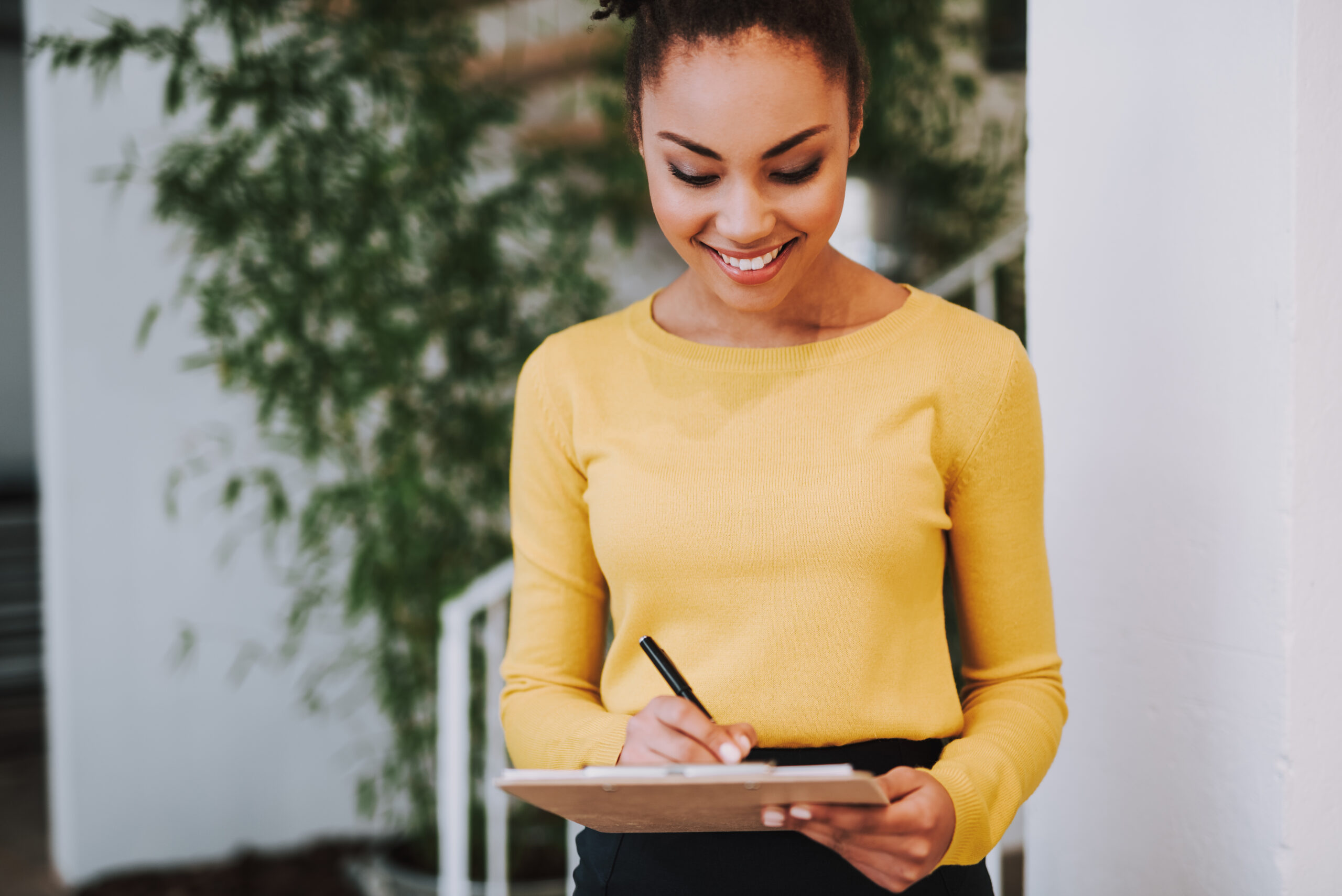 18 Apr

The Definitive Corporate Event Planning Checklist

Putting on an event can be a daunting task, especially without a roadmap to follow. To help you ensure your resources are used most effectively, we've put together this ultimate corporate event planning checklist.

Keep in mind the goal of this checklist is to provide you with "food for thought" as you undergo the planning process. The specifics of your event will ultimately guide your overall approach and planning elements.

For ease of use, we have divided this guide into three sections. Click the links below to jump straight to a particular area of focus, or enter your information at the bottom of the page to download our free corporate event planning checklist PDF.

Pre-Event  |  During Event  |  Post-Event
---
PRE-EVENT
Define the Strategy and Purpose
Gone are the days when organizations hosted events just for the sake of gaining interest from the public. Today, events are designed to make a more focused impact, with measurable results.
When strategizing, consider the following:
What is the goal and purpose?

 

Who is the target audience, and how well are you connected to them?
What worked well with past events? What didn't work?
What do you want attendees to do/feel when the event is over? What is the call to action?
How will you define success?
How will you continue to engage the audience?
Determine a Budget
Creating a realistic budget up front can help you avoid costly mistakes and surprises. 
Ask the right questions. For example:
If the event is revenue-generating, what is your target profit margin?
Do you need to secure sponsors to achieve your goals?
What if you draw more people than expected?
What if you miss revenue targets or funding gets cut?
Last year's budget, if one exists, can serve as a baseline. However, consider the current year's priorities when crafting the estimated budget. For example, you might consider the current rate of inflation or essential costs such as a notable/preferred speaker. In the latter case, you should devote a greater portion of the budget to speaker fees over expenses such as food and beverage. 
Consider allocations for the following:
A/V production
Awards
Décor and equipment rentals
Food and beverage
Graphic design and printing
Ground transportation
Health and safety (Covid precautions, equipment, materials, labor)
Honorariums

 

Insurance
Legal counsel
Marketing

 

Materials and signage
Permits
Photography and videography
Platform technology

 

Registration

 

Software

 

Supplies
Temporary labor
Travel expenses and per diem
Vendors (rentals, florals, linens, tables, chairs, etc.)
Venue/facility

 
After developing an estimated budget, obtain bids from vendors, create a weighted scale evaluation to compare offers, and modify the budget accordingly. The estimated budget will eventually become a projected budget, and you will be tracking actual expenses against the projections to show net income and any losses.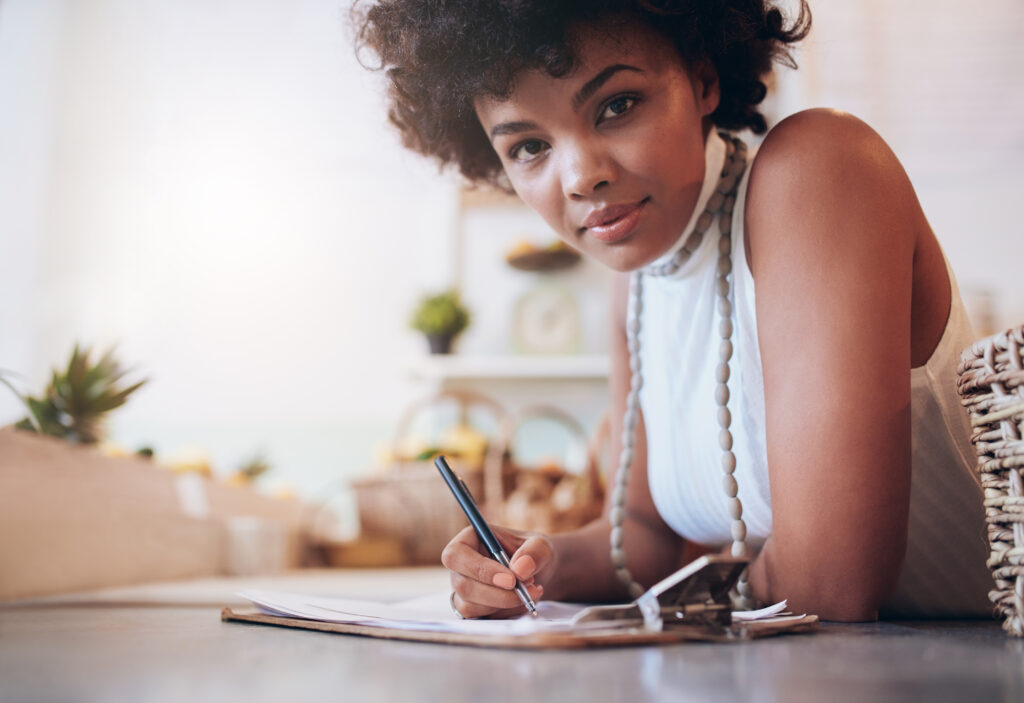 Set a Timeline
Create a detailed production timeline that captures all key milestone dates and deliverables.
Consider components such as selecting and vetting the venue, designing a marketing campaign, securing staff, lining up speakers and preparing for their needs, determining event amenities, and preparing a run-of-show document. Ensure that details pertaining to outside vendors fit into your timeline.
As the event date nears, your timeline is your guide to staying on task and mitigating risks. Keep your timeline close and refer to it early and often. Be sure to update it as information changes and share those updates with the rest of the event team. Hold regular meetings to ensure everyone is on the same page.
Source the Venue(s)
Consider the type of venue that will most closely facilitate your event's objectives and accommodate the number of anticipated attendees. If the event takes place in a non-hotel venue, consider how many hotel rooms are available nearby (potentially within walking distance).
Other considerations:
Location

 

Time of year
Number and types of meetings, including format and style
Atmosphere of the event venue (e.g., luxury versus economical)
Number of participants
Onsite services such as audiovisual and food and beverage

 

Venue layout (i.e., room configurations and flow between event/meeting spaces)
Local amenities
Easy access to airports and ground transportation

Manage Travel/Accommodations
When managing a hotel room block, it's crucial to outline the parameters that fit your event. For instance, do you need to stay within a specified budget or offer a government per diem rate? What type of location is required (e.g., downtown, airport, suburban, resort, etc.)? What kinds of amenities does your audience need? 
Next comes securing the contract with the hotel. There are many clauses to negotiate to help lessen liability and overall risk. Such clauses include attrition, cancellation fees, food and beverage minimums, indemnification, mitigation, force majeure, and no-walk, among others. This part of the process can be challenging at best, so it's beneficial to work with a professional who understands the nuances of contracting.
When managing travel, create a profile sheet for each traveler.  Using a tracking system, monitor the particulars of each traveler such as arrival, departure, hotel bookings, and special needs. Be sure to have a mechanism in place to track status so you can easily follow up with reminders about schedule changes.
Design the Event
Craft the feel and flow of the event by imagining the attendees' journey as they move through the program. 
Start with designing the floor plan. For instance, will the best room configuration be theater-style or something more innovative, like a town hall? Then, consider the atmosphere you want to create. Does the venue have natural lighting, greenery, high ceilings, or other elements that would enhance the overall feel?
Create a Risk Mitigation Plan
A solid mitigation plan begins with a detailed risk assessment.  Imagine every worst-case scenario that may befall your event and assess the level of risk and possible outcome.  Create a control mechanism for each risk that you can easily deploy should the risk occur.  Each risk scenario has an accompanying communications plan that includes the messaging at time of occurrence and post-event public reporting.  
Ensure the event staff receive copies of the plan and are well versed in its contents.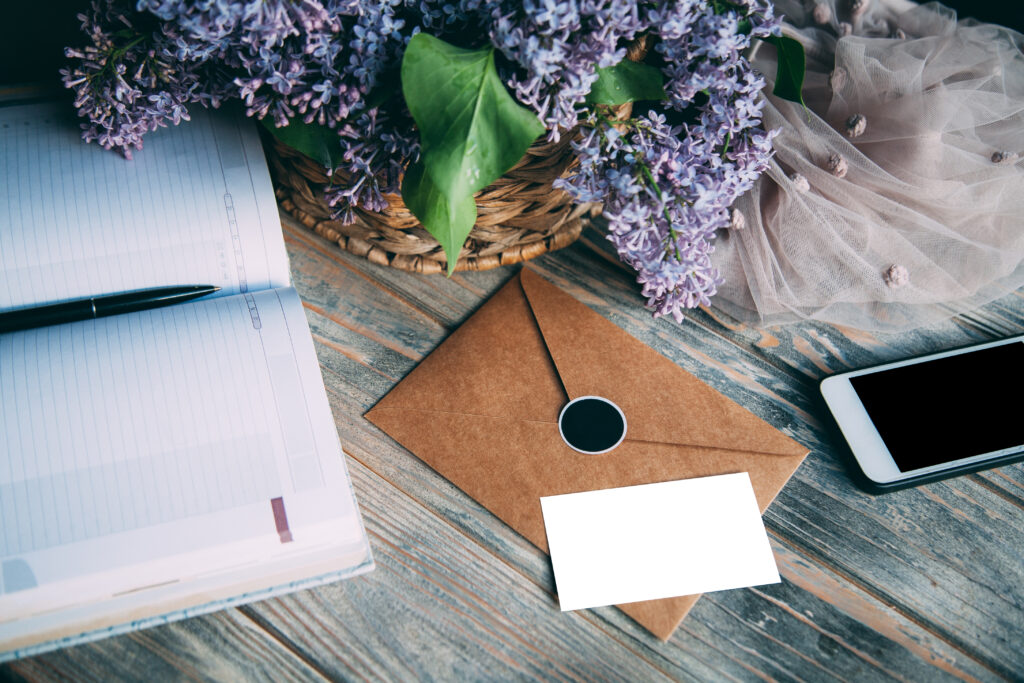 Set Up Registration or Manage RSVPs
The type and style of your event (e.g., internal sales summit, investor day, awards gala) will help dictate the method of guest management. For example, a save the date/invitation process is more appropriate for a social event, whereas a larger, complex multi-day retreat would benefit from a formal registration process. 
When distributing invitations and managing RSVPs, you will need to collect basic information such as who is attending, contact information, and dietary preferences. Whether using your CRM system or a spreadsheet, be sure you are tracking response dates and status updates. 
A complete registration site may be needed if you are collecting extensive information, even if the event is free of charge. A well-built registration site achieves two goals: signing people up as quickly and efficiently as possible, and delivering necessary information about your attendees (such as preferred pronouns, dietary restrictions, accommodations for disabilities, etc.). Registration sites can also serve as communication tools throughout an event, helping attendees remain informed and engaged. The look and feel should reflect your organization's brand.
Recruit & Guide Speakers
Depending on the type of event, speakers have a range of needs, from audiovisual presentations to greenroom requests to travel requirements. You can work out any details in advance by securing speakers early, including the logistics for participating and any documentation that ensures all speakers have a clear understanding of their role.
Plan the Menu
With diverse tastes and dietary restrictions, food and beverage considerations have become complex, and overall costs have increased. Yet the relationship between food and beverage and the program is critical for the event's overall success. 
The details matter. When planning, account for:  
Number of food functions

 

Type of function (e.g., reception, seated lunch/dinner with program, board meeting, lunch, grab-n-go, etc.)

 

Number of meals

 

Number of attendees

 

Themed meal ideas

 

Breaks or snacks

 

Special diets (Consider collecting this info pre-event, as mentioned above.)

 

Offsite meals not hosted at the event venue

 
There will also be other factors to consider, including the presentation of items (e.g., passing hors d'oeuvres, displays of food, etc.) and the overall timing of the service.
Map Out A/V
Your event's audiovisual design needs to undergo a discovery process centered around purpose and strategy. For instance, you won't need a Jumbotron screen in a room with only 50 people. Once you've sourced your A/V provider, develop a run of show with them, identify all the staging transitions that will take place during the event.  Add a cue column (or separate cue sheet) for the A/V technicians. In addition, test audiovisual setups extensively before the presentations begin, including scheduling dry runs with the speakers.
Arrange Transcription, Interpretation, & Translation
If you have people who speak a foreign language attending your event, you may require interpretation services. In these instances, it's important to identify your needs as early as possible so that you can work these details into the room requirements. For example, sometimes booths are needed to provide sound insulation, and would need to be factored into your room setup. In addition, there might be a sign language interpreter required for the hearing impaired. Keep in mind that you will most likely need two interpreters, depending on the length of your event. Due to the intensive nature of interpretation, the interpreters will switch off at designated periods.
Translation from a source language into a target language may also be needed for hardcopy materials. When choosing a translator, it's critical that the translator translates into their native language and, preferably, is knowledgeable in the event's subject matter. Your event might also require a record of the proceedings, which can often be accomplished by having a verbatim transcription. This may necessitate a court reporter/stenographer to attend the event to capture the proceedings. 
Market the Event
Just because you built it doesn't mean "they will come."
Events must be marketed to be successful, which means you'll need a multi-channel marketing plan with compelling content. We recommend spending time figuring out what makes your event special and the best tools at your disposal, including social media, email, blogs, brochures, advertising, and industry media placements. Your marketing team should consider whether a segmented marketing strategy is needed. This can be achieved by examining participant personas and deciding if the messaging and tactics need to vary.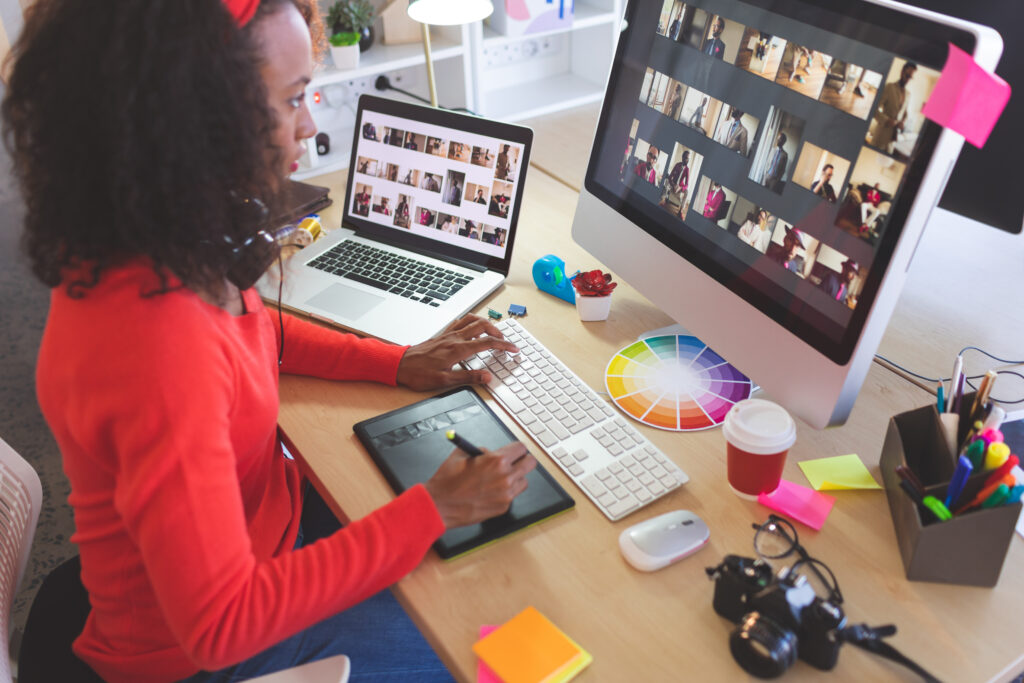 Design Digital & Print Collateral
Your graphic design plan should encompass pre-event advertising, onsite collateral, and any follow-up communication.
Depending on the audience, materials may include:
Advertisements
Flyers
Handouts
Program books
Signage
Presentations
Videos
Proceedings
Meeting summaries
Committee reports
Analysis
White papers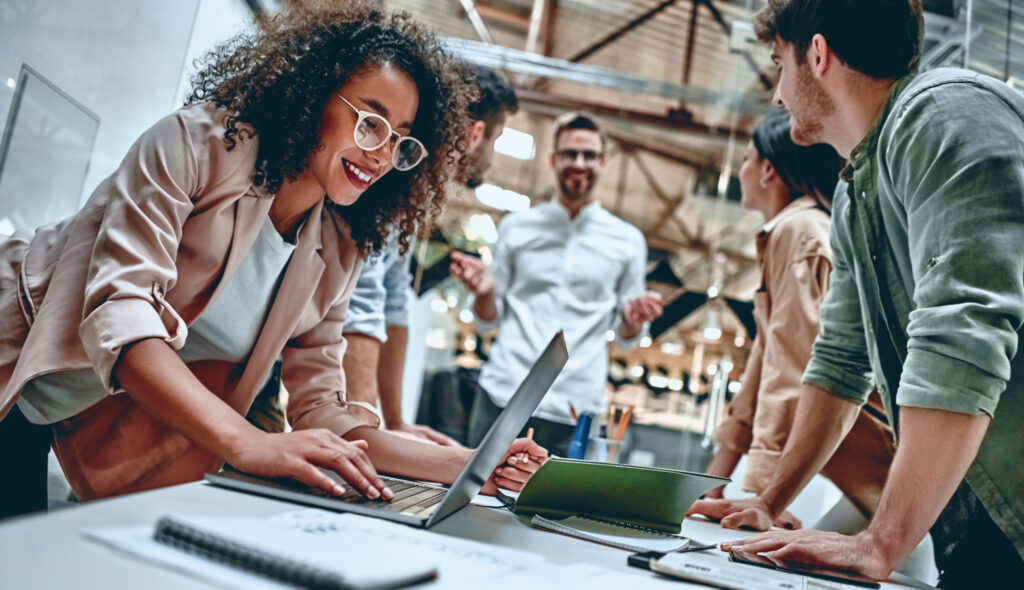 ---
DURING THE EVENT
Manage Onsite Staff
If your pre-event planning is organized and thorough, onsite management will primarily consist of ensuring the wheels remain in motion and responding to any ad hoc challenges that arise. Have a project manager in place who can successfully oversee the event, supported by team members who can manage the moving pieces. Everyone should have a role that is directly tied to each of your event's components. Turn your timeline into a run of show detailing the minute-by-minute execution of each task. Create a task list for each day and assign a team member to each task. This exercise will help you note the gaps and ensure you have staff in place for each phase and responsibility of the event.
Your onsite team should include:
Superior organizational and communication skills

Flexibility

, creativity, resourcefulness and ability to delegate
Strong project- and time-management skills
Exceptional people and diplomacy skills
Grace and calm under pressure
Set your staff up for success by giving them a briefing document before they travel and arranging a group tour and orientation once they arrive at the venue.
---
POST-EVENT
Wrap Up Logistical and Financial Details
This includes returning or recycling unused conference materials; packing and shipping supplies; settling accounts with the venue and support providers; detailing budgetary expenditures; and performing a cost analysis.
Conduct a Debrief
Bring the team together to discuss what worked and what didn't, and make sure their feedback is documented for future reference. Report results to various departments (such as accounting or the C-suite) and any stakeholders. Use event data to create a roadmap for subsequent events.
Follow Up with Attendees
There are many ways to follow up, including social media, emails, phone calls, direct mail, and more. Select the how and why based on your objectives, staffing, and budget. Provide relevant content through white papers, infographics, e-books, slide decks, studies, or third-party articles. When possible, include a call to action to keep attendees engaged between events.
---
DOWNLOAD THE CORPORATE EVENT PLANNING CHECKLIST
Provide your name and email below to download a fillable PDF corporate event planning checklist template. We never spam our subscribers.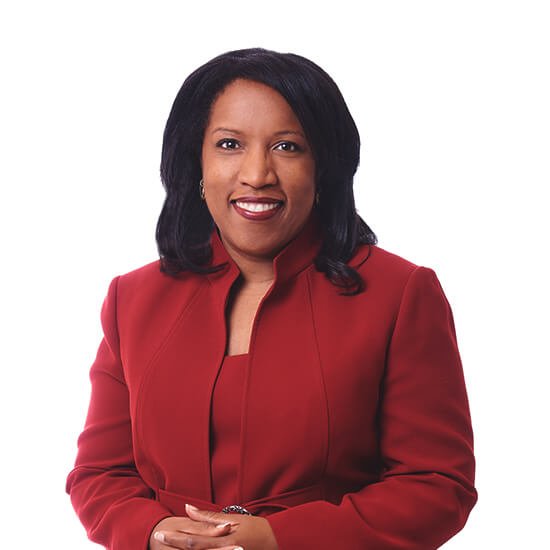 Jennifer D. Collins is the founder, President, and CEO of JDC Events. She is a Certified Meeting Professional (CMP), Digital Events Strategist (DES) and well known events industry thought leader. She is Vice Chair of the Board for WBEC Metro NY and WBEC Greater DMV, a member of the Women's Presidents Organization (WPO), and the Author of Events Spark Change: A Guide to Designing Powerful and Engaging Events.