28 Jun

The Alternative Board (TAB) Profiles JDC Events CEO Jennifer D. Collins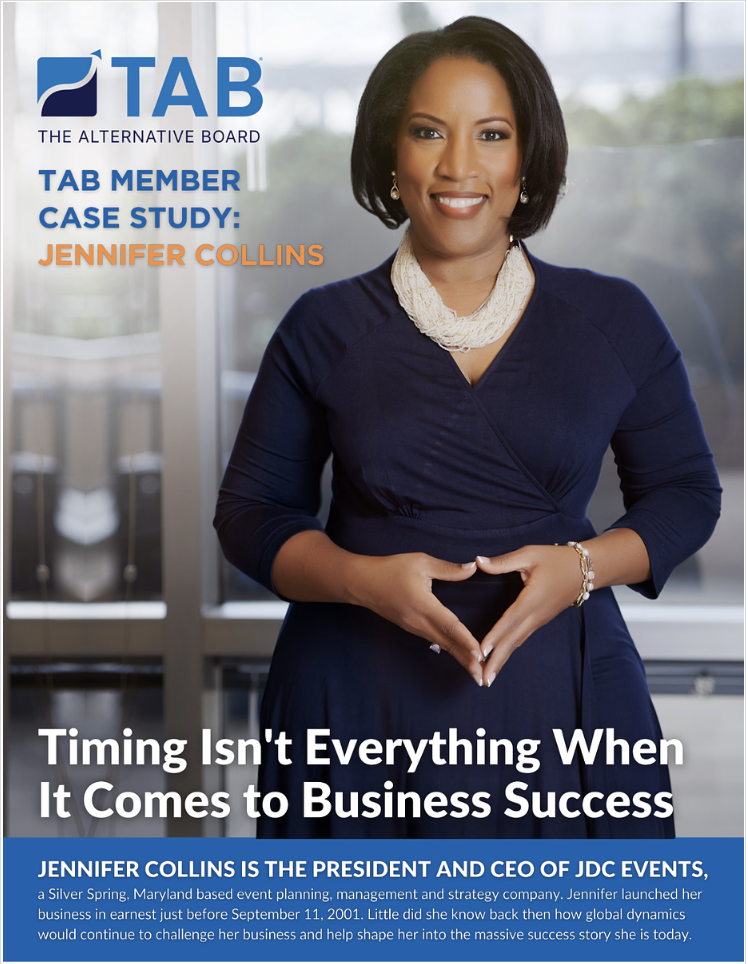 The Alternative Board (TAB) helps business owners and leaders see new opportunities and achieve their strategic goals by offering peer advisory boards, one-on-one coaching, workshops, expert speakers, business tools, and TAB connections. The organization recently profiled JDC Events President & CEO Jennifer D. Collins, CMP, DES, on the global dynamics that have shaped her business. Over the decades, Collins' event management firm has weathered a trio of profound events: 9/11, the 2008-2009 financial crisis and recession, and the Covid pandemic.
"The pandemic strengthened us in different ways and changed us for the better," Collins said. "It gave us time to look at who we are as a company, how we move forward, what skill sets do we have that we can reinvent, and how can we reimagine ourselves as a company. It has truly been a transformative experience."
Read more here.