01 Feb

Jennifer D. Collins Featured on the Cover of Trade Show Executive Magazine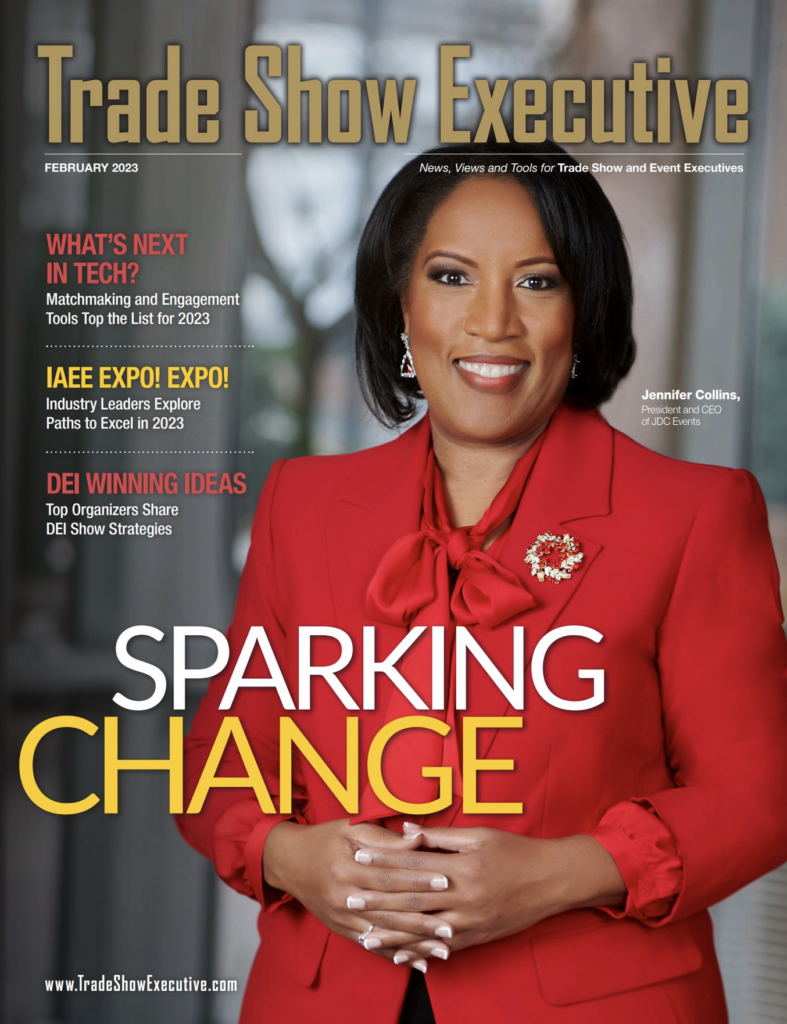 JDC Events President & CEO Jennifer D. Collins, CMP, DES has been sparking change in the lives of event-goers for 25 years. Read about her unique strategies, how she measures success, and the advice she'd give to other women entrepreneurs in the February cover story of Trade Show Executive magazine.
"We first start with the strategy, understanding what you're trying to accomplish, and then the logistical aspects of it," said Collins. "The vehicles and the tools that we use inside the event really are what the drivers are in the sense of helping to see the mission forward. We're like a conductor in an orchestra, bringing all the pieces together at different times so that they can sing harmoniously to build this particular event."
Read more here.