03 Nov

IAEE Expo! Expo! 2023 Program to Feature Workshop by JDC Events COO Kara Dao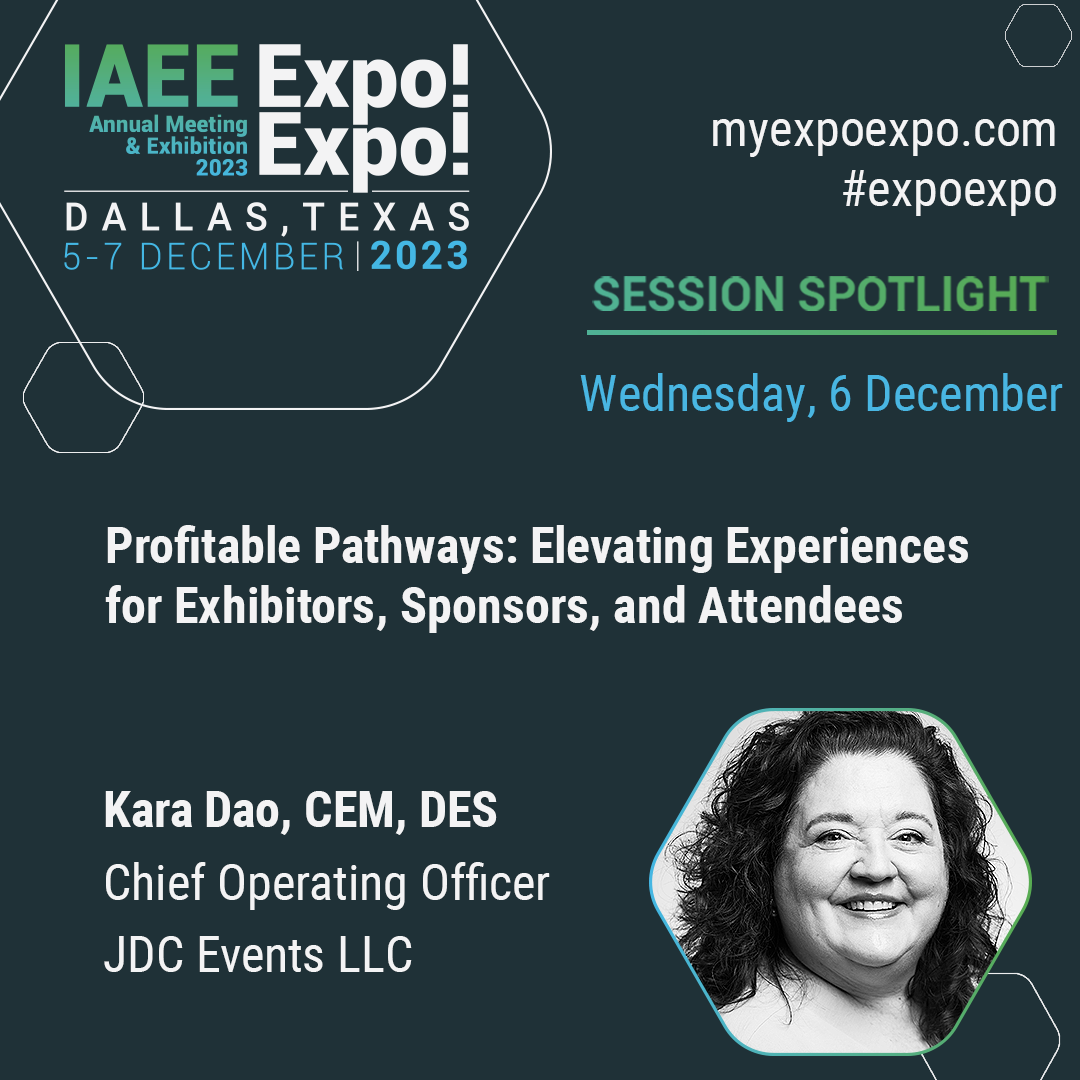 JDC Events COO Kara Dao, CEM, DES, will reveal the strategies behind recruiting top talent and fostering a diverse, collaborative environment as one of the speakers at Expo! Expo! 2023. Her December 5 session, Assemble Exceptional Teams: Matching the Right Individuals to the Right Roles, will be an interactive workshop where participants will actively learn diverse sourcing strategies and effective techniques for interviewing and assessing candidates to build a successful team, as well as building a robust pipeline for recruits.
Expo! Expo! is the annual meeting and exhibition for the International Association of Exhibitions and Events (IAEE), the leading trade association for the $101 billion B2B global exhibitions and events industry. Known as "The Show for Shows," it connects owners, executives, and managers from companies and associations that organize a wide variety of events, including many of the largest in North America. It's the ideal place to view new products, meet new customers, and network with leading experts and decision-makers for the exhibitions and events industry.
For more information on Expo! Expo! or IAEE, click here.