20 Nov

Is Your Corporate Holiday Event on Point?

Hosting a holiday party for the team is standard practice for many companies. The challenge is to keep things festive without breaking the bank. In an ideal scenario, your holiday party will be a gift that keeps on giving. After all, employees like to feel that their employer is paying attention to their needs, and a well-planned party can boost morale, help employees feel validated, and get creative juices flowing. A holiday event can even become a company signature, one that draws people to your culture and helps your team feel like they are part of the company's success.

Here are a few tips to help your holiday event deliver cheer in the office long after the last strand of tinsel has been swept away: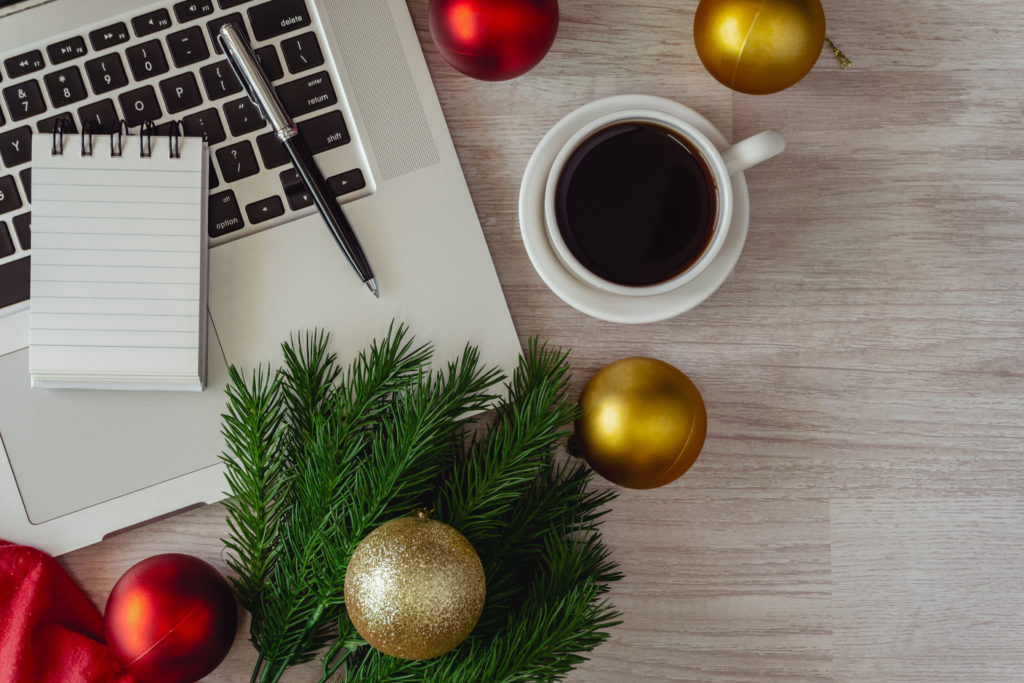 What to Consider When Planning a Corporate Holiday Party
---
Purpose
Start by identifying the "why" of your event. Is it simply to entertain? To show appreciation? To hand out awards? Determining the purpose in advance will guide the rest of your decisions.
For instance, if the goal is to bring everyone together in a relaxed social setting, you can stick to a tighter budget on décor and even food and beverages. If the event is intended to show the team that they are valued contributors to a financially successful year, you may want to host something a bit more elaborate. If you're planning an awards ceremony, it will require more upfront planning and therefore a longer timeline.
Day/time
Here again, the purpose of the event will help dictate exactly when it should take place. After work? On a Friday or Saturday? How far ahead of – or close to – the holidays themselves? Maybe you want to hold something over the lunch hour, or as a half-day event at the end of the work week. If holding event during the workday, remember that everyone may not be able to attend and that the location on-site could be disruptive for those still at their desks. On the other hand, a lunch-hour or afternoon event reduces the need for employees to commit their time after office hours.
If you do decide to go with an evening event, typically Friday or Saturday is the best option, although you'll likely be competing with every other corporate event planner in town for space. Some companies have found a Sunday afternoon gathering to be a popular choice, while Monday evenings open up more venue options.
Venue
Knowing the purpose of your event and when it will be held can help narrow down venue options. If the event is to be a lunchtime or late-day work party with snacks and drinks, your conference room may suffice. If you're putting together an awards ceremony, you'll need a bigger, more impactful space with audiovisual features and ample room for the team and their guests.
If the event is to be off-site, you'll likely need to book it months or even a year in advance. Consider factors such as distance from the office to the venue and ease of parking. If the party tends to be a big no-holds-barred blowout, you may also want to choose a site in or near a hotel where you can block a group of rooms for attendees to stay overnight. (Alternatively, you can treat the team to rides home using Lyft's event service.)
Food and Beverage
This may be the one feature that team members gauge as a measure of the company's appreciation – or financial strength. A plated meal or buffet will often be regarded as part of the reward for a successful year, whereas finger foods may be seen as an effort to cut costs. For upscale events, typically hosting a plated meal is more elegant than having dressed-up party-goers stand in line at a serve-yourself buffet. Plated meals can also be more cost-effective than a buffet when an RSVP produces a head count of attendees in advance.
It can be tempting, especially at the holidays, to splurge on over-the-top presentation or menu selections to reinforce the holiday theme. For your crowd, this may be just the place to invest in a showstopper. But if you're looking for tips to keep food and beverage from becoming a budget buster, opt instead for a straightforward menu and create a jolly atmosphere with cheerful table decorations and a festive dessert.
You'll also need to decide whether to serve alcohol. Although the goal of a holiday party is to bring people together for fun, no one wants to wake up the next morning realizing they've overdone it. To help keep guests from getting a little too merry, consider limiting the amount or types of alcohol available. In addition to helping keeps costs in check, limiting the number of free drinks and narrowing the selections of booze can help keep the atmosphere from becoming too rowdy.
Offering a couple of signature mocktails is a thoughtful way to help abstaining party-goers feel included in the group as well.
Entertainment
Depending on the event, entertainment can run the gamut from streaming music in the background, to hiring a DJ and a dance floor, to booking performers such as magicians or professional ballroom dancers. Consider the mood you're trying to evoke and the likely preferences of your audience when deciding what kind of entertainment to offer.
Activities
Whether it's a gift exchange (with a visit from Santa) or a fun team-building exercise, holiday activities can help break down barriers across departments. If you get leadership involved, you'll make them appear more approachable to all team members, helping to bridge the tier gap that often separates people.
A great way to get people involved in the spirit of the season is by adding on a giving activity. Collecting clothing or food for a local food bank is easy and always welcome. Or maybe it's time to go a step further and raise funds for a charity. Depending on your team, you may even want the holiday get-together to be a hands-on charitable activity. Today's employees want to feel proud that the company they work for is making an impact on the world, and giving them a chance to represent the company in a positive way helps them cultivate a deeper sense of meaning.
Volunteering might include serving meals to the homeless, gifting children at a shelter, or sponsoring families in the community with a meal and all the holiday trimmings. By giving them an opportunity to work directly with the people they're helping, they can experience the impact they're making. It's a very powerful way for them to feel a sense of appreciation during a season of thanks.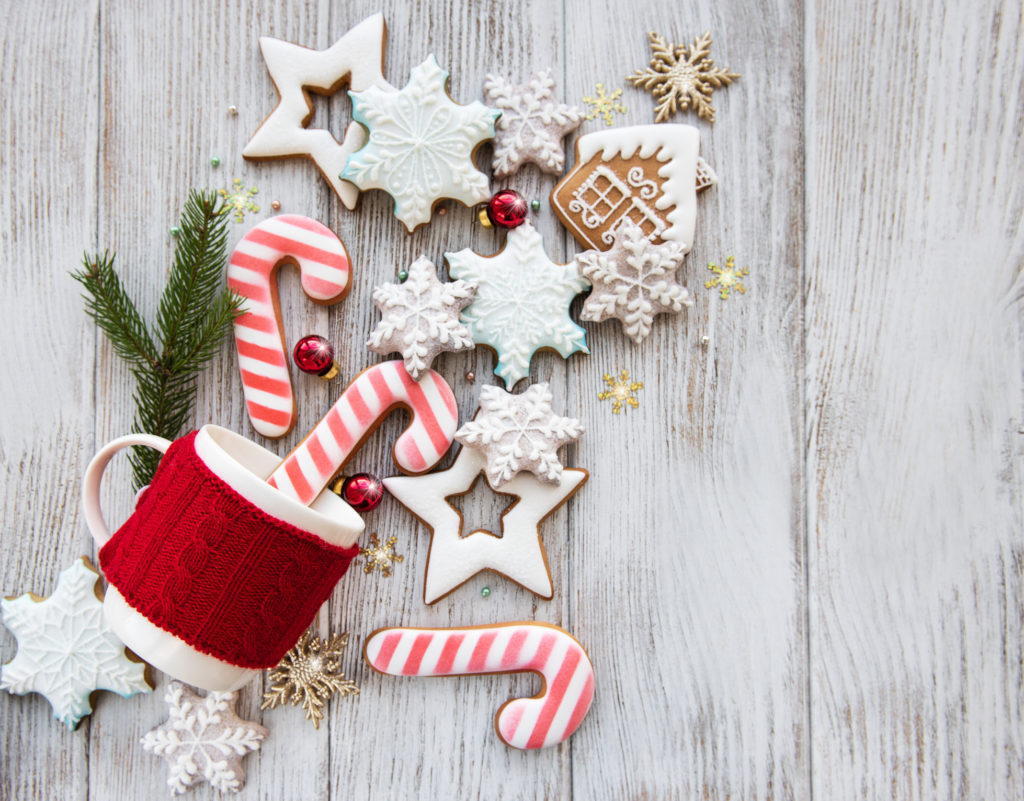 Ultimately, tapping into the spirit of the season by hosting a holiday party can generate a real sense of camaraderie among your team. A festive gathering will help people get to know each other outside of their work roles, and it will give each person an opportunity to see the value of their own contributions as well. Getting people into an environment that's more about making merry than producing results also lifts some of the daily pressures of the job.
---
With a well-planned party, your team will head into the new year feeling refreshed and engaged.