11 Oct

5 Things to Consider When Planning Your Corporate Holiday Party

It's that time of year again: time to start thinking about the type of holiday party you want for your company. However, before you start pulling together the planning committee, there are five things to consider when planning your corporate holiday party.
Goal
It may not seem obvious, but the best place to start when planning your corporate holiday party is to set a goal. What are you looking to accomplish with this party? Is this a celebration to thank everyone for a year of hard work? Are you looking to have a high-energy party with everyone on their feet dancing? Or, do you think a formal sit down dinner would be better? Perhaps, you want to keep things as simple as having a lunch during working hours. Deciding on the goal will put you on the right course for planning your corporate holiday party.
Budget
After settling on the goal for your corporate holiday party, you need to put together a budget. The budget will dictate the location for the party, the type of food to serve and the number of people to invite. It will also help you know whether you have anything left for extras. If you are planning to hire a band or other entertainment, you will need to add that into the budget. If you are planning to give everyone a holiday take home gift you need to account for that expense, too. There is a big difference in planning a party for $50.00 a head versus $50.00 a couple. Either way, you can't start planning your corporate holiday party without knowing how much money the company is willing to allocate to this event.
Location
If your company is anything like ours, people live all over the place. In the Washington, D.C. area we have people who live in Virginia, Maryland and Washington, D.C. working in our office. Finding a central location that is convenient to everyone is ideal. But, finding a centralized location in the type of venue that fits your budget is more important. To save on costs, you should consider finding a venue with free parking. You can also look for a venue that is accessible via public transportation. If you are planning on having an evening event, most likely people will enjoy a few cocktails. Getting a ride home via public transportation or from a taxi, Uber or Lyft will ensure everyone has a good time and gets home safe and sound. Whatever location you choose for your corporate holiday party, be sure it adds to the enjoyment of the night and is not a distraction. Picking a location that is convenient for your team will help make the holiday party one to remember.
Availability
As with most event planning, building in some flexibility on dates gives you more options to choose from. After checking the top executives' calendars, look for convenient venues that have openings on the dates you selected. You might find more favorable pricing if you choose to have your gathering on a weekday versus a weekend. You may also discover that Friday night is a better option for your team. A Friday night affair lets your staff have their weekend free to do their holiday shopping or attend a show. There is nothing more disappointing then selecting a venue only to find out it is not available during the date you selected. Building in flexibility on the dates will help you find the venue that fits with your group's schedule and keeps you within your budget.
The Venue
You have set your goal, determined your budget and narrowed down the location. Now it is time to start looking for a venue that meets your criteria. When planning your corporate holiday party, the venue is the thing that gets the most attention. Everyone wants to know where the holiday party is being held. Typically, you can find good options in all price ranges. Hotel ballrooms, restaurants, wineries, and banquet halls are all options that could work for your holiday party. Also, you want to be sure to check out unique venues in your area. When planning your corporate holiday party, picking the right venue can make a big difference in its success. Take your time to find the right venue that meets your criteria. Your CEO will be happy and the staff will thank you.
Planning your corporate holiday party can be a lot of fun. Following these simple five steps can help ensure that your party planning goes smoothly. The end result is that everyone, including you, has a great time!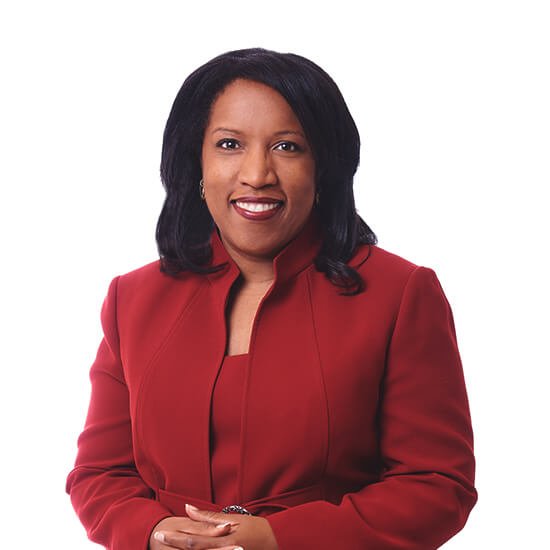 Jennifer D. Collins is the founder, President, and CEO of JDC Events. She is a Certified Meeting Professional (CMP), Digital Events Strategist (DES) and well known events industry thought leader. She is Vice Chair of the Board for WBEC Metro NY and WBEC Greater DMV, a member of the Women's Presidents Organization (WPO), and the Author of Events Spark Change: A Guide to Designing Powerful and Engaging Events.