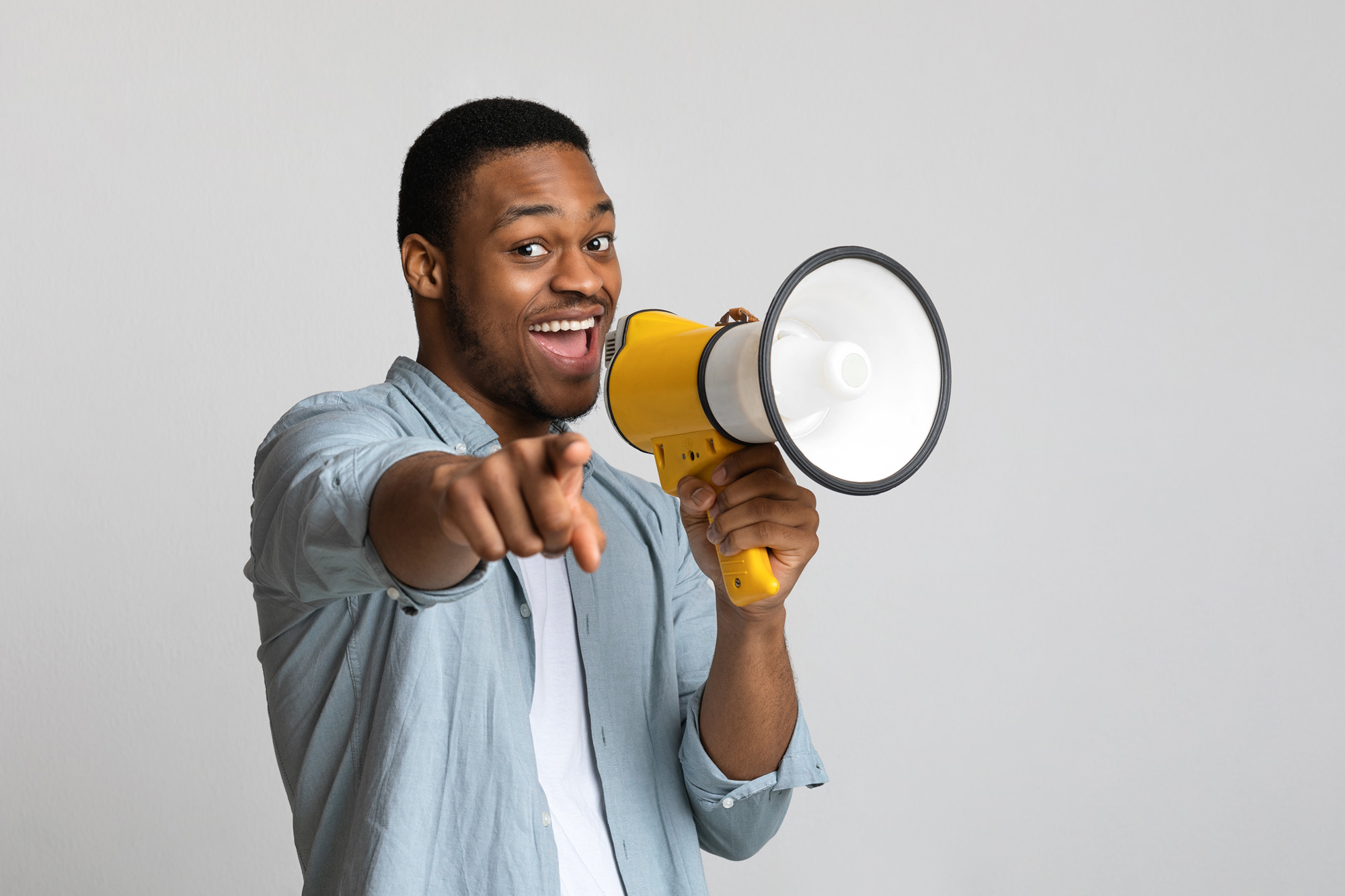 07 Oct

5 Pre-Event Engagement Tactics that Boost Excitement and Build Anticipation

Engaging participants in advance of an event is key to ensuring a successful outcome. High levels of event engagement build anticipation, encourage registrants to become active participants, and show stakeholders that you, the event organizer, are committed to delivering a transformative experience. While the event itself will be over in the blink of an eye, taking advantage of lead-up time will dramatically extend the event's relevance. Whether your event will be online, in-person, or hybrid, the sooner you can begin engaging participants, the better.
5 Pre-Event Engagement Tactics
---
Build the Buzz on Social Media
Time frame: Early and often. It takes time for social campaigns to gain traction, especially if you're relying on organic reach (i.e. not supported by advertising dollars). 
Send social media marketing kits to attendees, speakers, and sponsors. These marketing kits should include the event's branding, logo, and dates, as well as suggested accompanying text, social handles, and hashtags. This type of event engagement especially well in close-knit industries: When people start scrolling on LinkedIn and see that many of their peers are attending an event, it triggers FOMO (fear of missing out). 
Post early and often from your event's social accounts. When you post about speakers, tag them. Likewise for sponsors. This will improve the odds that they will share posts and expand your reach organically.
To expand your reach, leave room in your budget to boost posts. Social algorithms are notoriously fickle, and if you don't pay to play, there's a good chance your posts won't make it into the feeds of the people you're trying to reach. Don't rely on people's willingness to click over to your page to see your posts. 
If you have an established audience, call them to action: Launch a photo contest that ties into your event theme, create a poll asking for their opinions on a key industry topic, or host an AMA (ask me anything) with one of the experts who will be presenting at the event. This will build excitement and signal that you're planning a dynamic, interesting event.
Solicit Attendee Input on the Event's Agenda
Time frame: During the event design phase and throughout registration.
When attendees register, ask what they're most interested in experiencing at the event: networking, learning, sourcing suppliers, advocating for a cause, or some other goal specifically tailored to your program. Likewise, if your event includes a conference, ask what topics they're most interested in learning about. The benefits of this are twofold: First, it gives you valuable intel on what your participants really want, and second, it shows attendees that you're actively invested in delivering a meaningful experience.
Ask key participants for their input on the event program. If you have an advisory board, set up a group call to solicit their opinions. You could also identify the influencers in your community and ask them if they'd be willing to participate in a focus group. If you loop in your industry's "big fish" at this stage of the game, they're more likely to attend the event and encourage the people in their network to join.

Tease Content for Event Engagement
Time frame: Up to three months before the event, but begin planning as early as possible, since these tactics are fairly labor intensive.
Engage with industry media to spread the word about your event. For example, you could ask one of your main speakers if you can interview them as a subject matter expert for an article, or if they will write a guest column on a timely subject. Then pitch the content to industry media, and if a press outlet bites, be sure to include a mention of the event (and a registration link) in the story when you send it. While the event isn't the focus of the story, this kind of content has higher editorial value than a simple press release and is more likely to engage interested audiences.
A more direct route is to pitch the event itself to the press. If you want to take a step above sending a press release, pitch a member of your leadership team as a thought leader to industry podcasts or magazines. When you do, remember: Media outlets are looking for an interesting angle, so be clear about what sets your event apart. What are you offering that their audiences will find timely and innovative?
Utilize your platforms to push your owned media. For example: Interview a keynote speaker about their presentation topic and make it a Q&A blog post on your website. Conduct a short video interview with a presenter and push it out over social media and email. Get creative with the timing and format of content to see what resonates with your audience. Keep an eye on metrics to find out what's working to boost your overall event engagement.
Activate Your Brand
Time frame: Varies, depending on which tactic(s) you use.
Send a pre-event welcome package. Fill it with branded goodies that people can use at the event, from T-shirts to luggage tags to energy bars. Send this just a week or two before the event to really get attendees pumped about the experience they're going to have onsite—whether virtually or in-person. 
Do something unexpected. This could take any number of shapes, so really try to think outside the box. For example: If one of your core goals is to create a feeling of unity in your community, you could ask attendees to send selfies and have them compiled into a photo mosaic of your event branding. Or, if one of your goals is to give back, coordinate a pre-event day of service and compile data about its social impact. If a goal is to raise awareness about an issue, ask participants to send voice memos describing the way the issue has affected them personally. Then edit the memos into a single, impactful reel that can be shared over your marketing channels.
Connect Participants to One Another
Time frame: Up to two weeks before the event.
Give attendees access to your event platform (or app) before your event starts. Encourage participants to fill out their profiles and connect with their peers. Events are no longer a single, time-bound experience; one of the silver linings of the pivot to virtual is that organizers now realize that their digital reach can – and should – extend before and after the event. Networking doesn't have to be something that only happens during an event's scheduled days; event engagement can happen on an extended time frame. When attendees connect with each other via the platform or app, they should be able to direct-message each other and engage in real conversation. 
If networking is an important component of your event, consider investing in AI matchmaking tech. This will help participants make meaningful connections among what could be thousands of other participants.
By strategically investing in pre-event planning, you can feel confident that participants will be more engaged and experience a more memorable event.