07 Dec

7 Ideas to Spice Up Your Holiday Event

The holidays are upon us. Parties and events are starting to fill our calendars, but often times these outings become so routine that it becomes difficult to entice attendees to come to yours. Try out these seven tips to add a little spice into your holiday event:
Use New Technology
New technology can be daunting, but with an ever-changing landscape of new tools and products, the holiday season presents an exciting time to try them out. The end of the year also offers event professionals a great opportunity to prep for next year and try out something new. A customized video wall is impossible to ignore. From their eye-popping size to their customizable potential, a video wall grabs attention and takes you out of the routine. Or you could offer attendees an innovative and memorable gift such as a personalized printed figurine. A 3-D Shapify Booth scans an entire body in 12 seconds and produces a life-like 3-D printed figurine within 5 minutes.
Provide Festive Favors
Event favors and giveaways can range from wonderful, useful gifts to items you may toss once you leave the door. Try to spice up your holiday event by providing a themed gift that is both fun and functional such as seasonal treats or candies, or decorative items themed for the season (such as a candle with a holiday scent). Favors such as these will go to good use and leave your event fresh in the minds of your guests. The FitBit Zip Wireless Activity Tracker records steps, distance, and calories burned, and makes a suitable party favor for guests who are pledging to get in shape in the new year. Or to help soothe the after-party effects, planners can send guests home with the "Hello, Sunshine" kit from Gifts for the Good life that includes detox bath cubes, sun Tea for eyes, earplugs, and a silk eye pillow filled with lavender. Or for the always-connected attendees, gift them with a Jolt Phone Charger-To-Go from Scarborough & Tweed to help them to power up anywhere.
Get Creative with Your Holiday Food
With the increase in reality cooking shows, people have become more educated and exposed to fine-dining courses and presentation, which means it's going to take a lot more than a typical chicken and potato banquet main course to impress. Not to mention creating holiday menus can pose a challenge because everyone expects different items depending on their culture or upbringing. So to help keep you on trend, try sticking with seasonal flavors such as cranberry and peppermint, and make your food stand out by making the process interactive. You could have a cookie decorating station, or a chef onsite working the stove. Also, don't be afraid to ask your vendor or caterer about a custom menu.
Add Signature Holiday Cocktails
As well as getting creative with the food options, play around with fun flavors in your drink selection as well. Unique drink service signature cocktails are an easy and inexpensive addition to any event and can really add that personal touch. Play around with the name, different glassware and signage for your signature drinks to fit your event concept and theme. Drinks can be with or without alcohol depending on the time, day, or group of people. Try variations of pomegranate martinis or mulled wine with cranberries. And because not everyone wants to get their buzz on, use some of these mocktail recipes from Woman'sDay magazine for inspiration.
Surprise Your Guests
Use the holiday season to add some fun and anticipation to your events! Perhaps you bring in a special surprise guest or send them home with an unexpected holiday gift. Depending on the number of attendees, you could even keep the event location a surprise and host a scavenger hunt to the big reveal! A little mystery can go a long way in bringing energy to your holiday event.
Provide an Opportunity to Give Back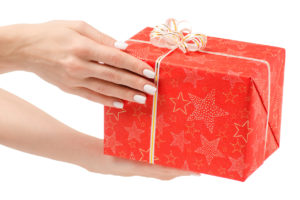 The holiday season brings out the best in most people, and social responsibility is a growing expectation not only from employees at organizations, but also from the community at large. A holiday event is an excellent opportunity to showcase your organization's dedication to charities and causes. At your event, you could provide a chance for guests to donate to a good cause, or host a silent auction where the proceeds benefit a local charity. Think of causes that you or your guests might have a connection to and find ways to integrate this into your holiday event. For example, you could host a collection drive at the door where guests are asked to bring a non-perishable food item for your local food bank, or bring a new toy for Toys for Tots.
Provide Designated Drivers
Your attendees will really appreciate this one. Let them know you're encouraging a good time, by pre-arranging their transportation home. Have a fleet of taxis waiting outside, so guests can trickle out when they're ready. To get guests to and from the event easily and safely, Lyft lets organizations cover the cost of an entire ride or offer a coupon code good for as much as $20 (valid only for rides to or from the venue on the night of the party). The ride-share service will only bill for rides used.
However you plan to spice up your holidays this season, the most important thing is to keep safe and have fun! We wish you a very happy holiday season.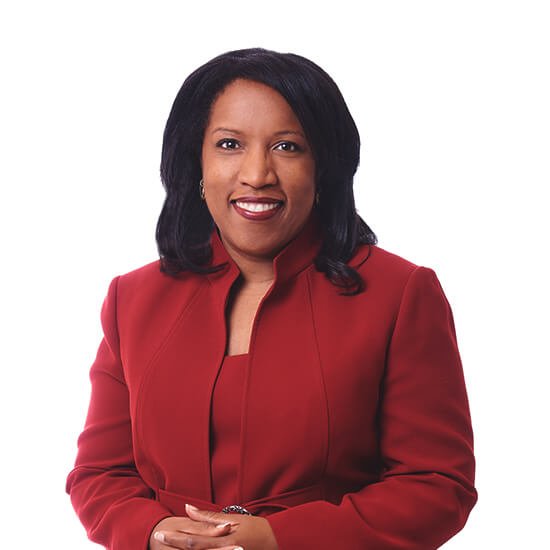 Jennifer D. Collins is the founder, President, and CEO of JDC Events. She is a Certified Meeting Professional (CMP), Digital Events Strategist (DES) and well known events industry thought leader. She is Vice Chair of the Board for WBEC Metro NY and WBEC Greater DMV, a member of the Women's Presidents Organization (WPO), and the Author of Events Spark Change: A Guide to Designing Powerful and Engaging Events.